ISEK Elections 2020-2022
Members of ISEK in full standing, are entitled to participate in the election of members to serve on the Board for the 2020-2022 term. Members in good standing will have received a link directly to the email on their membership account for the electronic vote.  Only members who are fully paid for the current year (2020 membership expiry) are eligible to vote in the election. Please review the information below and vote before the election closing date of May 12, 2020.
If you have not received the voting link, please contact the Secretariat to confirm your membership.
Council Nominations: Members At Large
There are seven positions available for the 2020 – 2022 term.  Members may cast up to seven votes to elect the next Members At Large. The seven people with the highest cumulative votes will be voted in for the 2020 – 2022 term.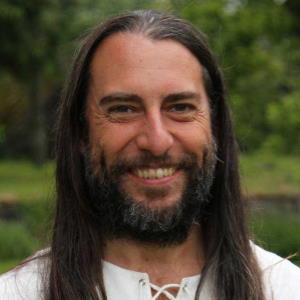 Corrado Cescon, PhD
Born in Ivrea, Italy in 1975, studied at Politecnico di Torino Electronic Engineering. Completed PhD in Biomedical Engineering in 2005 under supervision of Dario Farina and Roberto Merletti. Worked at LISiN in Torino for 12 years. He is co-author of more than 50 papers on peer-reviewed journals and more than 100 presentations at congresses. He participated with about 30 contributions at the last 9 ISEK congresses. His main research interests are multichannel EMG, signal processing, and kinematics. Since 2011 is senior researcher at the 2rLab, department of Health and Economics at the University of Applied Science of Southern Switzerland (SUPSI).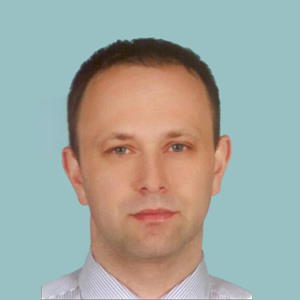 Aleš Holobar, PhD
Aleš Holobar received his PhD degree in Computer Science from the Faculty of Electrical Engineering and Computer Science (FEECS), University of Maribor (UM), Slovenia, in 2004. In 1997, he joined the System Software Laboratory (SSL) at FEECS. From 2005 to 2009, he was with Laboratory of Engineering of Neuromuscular System and Motor Rehabilitation at Politechnico di Torino, Italy. In 2009 he returned to FEECS, University of Maribor, were he currently holds the position of full professor. He is the head of the System Software Laboratory and the head of the Institute of Computer Science at FEECS.
His main research interests include digital signal processing, with current activities focused on source separation, human-machine interfaces, biomedical signal processing and rehabilitation engineering. He co-authored 65 papers in peer reviewed journals, 4 book chapters and more than 100 conference contributions. He has co-organized more than 60 international workshops and seminars on decomposition of compound signals, time-frequency analysis and extraction of information from noninvasively acquired biomedical signals.
He is a member of IEEE, ACM, ISEK, IAPR, SATENA, Slovenian Society of Pattern Recognition and Slovenian Society for Medical and Biological Engineering.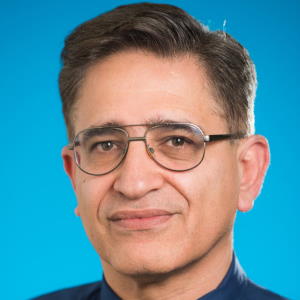 Shapour Jaberzadeh, PhD

Associate Professor Shapour Jaberzadeh, PhD, Physiotherapist/Neuroscientist, Director of research, Director of Non-invasive Brain Stimulation & Neuroplasticity Laboratory, Department of Physiotherapy, School of Primary and Allied Health Care, Monash University, Melbourne, Australia. He graduated with a BSc (Shiraz University) and MSc (Iran University of Medical Sciences) degree in Physiotherapy prior to completing his second MSc degree (Advanced Manipulative Physiotherapy) and his PhD studies in Motor Control of Human Movements (University of South Australia). After 4 years of postdoctoral research in Adelaide University, he joined Monash University in 2005 as a founding staff member. In Monash University he also completed a Graduate Certificate in Health Professional Education in December 2007. His main research interest is in basic and clinical projects investigating the effects of non-invasive brain stimulation (NIBS) on neuroplasticity, corticospinal excitability, balance, pain and motor performance. Published more than 130 articlesin refereed journals, 1 book, on transcranial magnetic stimulation (TMS), titled: A closer look at motor evoked potential, and 7 book chapters. First-named inventor in two patents (2014) in collaboration with Deakin and Melbourne Universities. Supervised 10 Honors, 3 MSc and 8 PhD students to completion. Currently supervising 8 PhD and 2 MSc students in the area of NIBS.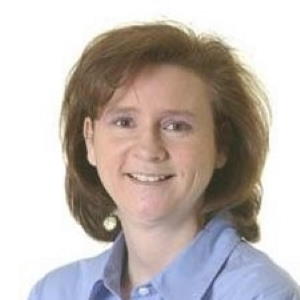 Dawn MacIsaac, PhD

Dawn MacIsaac received a BPE (kinesiology) from McMaster University in Hamilton, Ontario in 1990, a BEng degree in electrical engineering from McMaster University in 1996, an MScE in electrical engineering from the University of New Brunswick, Canada in 1999, and a PhD from the University of New Brunswick in 2004. She joined the Faculties of Engineering and Computer Science at the University of New Brunswick in 2002, and currently holds the appointment of Associate Professor within both faculties.
Dawn's primary research interests are in biomedical signal processing and software development for health technologies. She is an active research collaborator within the Institute of Biomedical Engineering at the University of New Brunswick and is the co-director of the Health Technologies Lab within the Department of Electrical and Computer Engineering. She is a professional engineer, registered with the Association of Professional Engineering and Geoscientists of New Brunswick, a longstanding member of the IEEE, ISEK, and a member of the Canadian Medical and Biological Engineering Society. She is currently serving on the ISEK Council, and has served on the Editorial Board of JEK since 2007.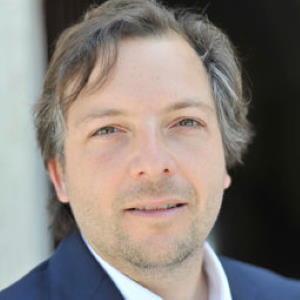 Francesco Negro, PhD

Dr. Francesco Negro received the M.Sc. degree in telecommunication engineering from the Politecnico di Torino, Torino, Italy, in November 2005, and the Ph.D. degree in biomedical engineering from Aalborg University, Aalborg, Denmark, in April 2011.  From 2006 to 2010, he was a Research Assistant and Ph.D. Fellow at Aalborg University. From 2011 to 2016, he was a Postdoctoral Researcher at the Institute of Neurorehabilitation Systems, University Medical Center Göttingen, Georg-August University, Germany, within the Bernstein Focus Neurotechnology and Bernstein Center for Computational Neuroscience. From 2016 to 2018, he has been a Marie Curie Individual Fellow on the project NeuralCon at the Department of Clinical and Experimental Sciences, Universita' degli studi di Brescia, Italy, where he is now an Assistant Professor. He is currently an associate editor for the Journal of Electromyography and Kinesiology, and he has been member of the ISEK Council from 2016. His research interests include applied physiology of the human motor system, signal processing of intramuscular and surface electromyography and modeling of spinal neural networks.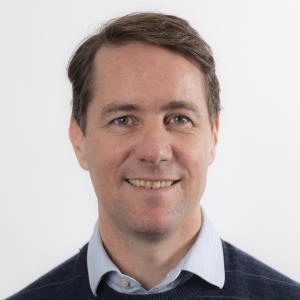 Jon Shemmell, PhD

Jon Shemmell is currently a Senior Lecturer in Neuromechanics at the University of Wollongong in Australia. His research interests include examining the neurophysiological substrate of postural control and exploring the capacity for adaptation within the circuits involved. He leads the Neuromotor Adaptation Lab, which investigates (i) the contributions made by cortical and subcortical sensorimotor systems to movement and balance control and (ii) novel methods for inducing beneficial plasticity in human postural control systems.
Dr Shemmell received his PhD in neurophysiology from The University of Queensland, studying the neuromuscular constraints on goal-directed human learning. He was a postdoctoral research fellow at the University of Boston and Northwestern University, where he studied the planning of reaching movements and the neurophysiological basis of joint stiffness regulation, respectively. He subsequently spent nine years investigating the potential for plasticity in the motor system as a faculty member at the University of Otago before completing a global circuit by moving to Wollongong.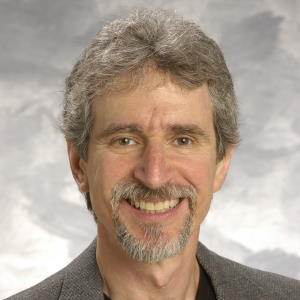 David Selkowitz, PT, PhD, DPT, OCS, DAAPM
Dr. Selkowitz is currently Associate Professor in the Department of Physical Therapy, MGH Institute of Health Professions, Boston, Massachusetts. He has been on university faculty for over 25 years, having taught electrotherapy, evaluation and management of musculoskeletal dysfunction, and research. His clinical experience in orthopedic/musculoskeletal PT spans more than 35 years. He has presented at numerous professional conferences, workshops, and continuing education courses, from local to international venues, and has published peer-reviewed journal articles on electrotherapy and musculoskeletal function/dysfunction, including 2 book chapters on electrotherapy.
Dr. Selkowitz served 3 consecutive terms on the ISEK executive council. He is a member of the International Panel of Experts of the ElectroPhysical Forum, and a member of the International Society of Electro-Physical Agents. In California, Dr. Selkowitz served 2 terms as Chairperson of the Research Special Interest Group (SIG), 3 terms as the co-founder and Vice Chairperson of the Orthopedic Manual Therapy SIG. He serves on the California PT Fund Board of Directors (since 2004), and is a Massachusetts state PT chapter assembly delegate.  Dr. Selkowitz has been honored with the Clarence Hultgren Service Award, Faculty Publication Award, and Best Research Platform Presentation Award by the California PT Association.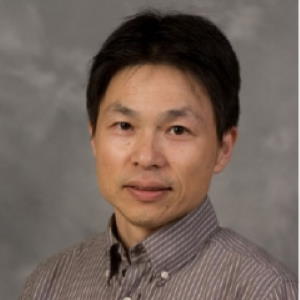 Minoru Shinohara, PhD
Minoru "Shino" Shinohara is an Associate Professor in the School of Biological Sciences and the Director of Human Neuromuscular Physiology Lab at Georgia Institute of Technology in USA.  He received his PhD in Multidisciplinary Sciences from the University of Tokyo in Japan.  He worked for University of Tokyo as an Assistant Professor, Pennsylvania State University as a Research Associate, and University of Colorado at Boulder as a Senior Research Associate before joining Georgia Institute of Technology in 2006.  He studies human neuromuscular physiology of motor control and adaptation using various approaches including EMG (surface/motor unit), mechanomyography (MMG), ultrasound (elastography/B-mode), TMS, EEG, and robotics.  He has been an Associate Editor of Medicine and Science in Sports and Exercise (2010-) and an Editorial Board Member of Journal of Electromyography and Kinesiology (2008-), Journal of Applied Physiology (2009-), Medicine and Science in Sports and Exercise (2009-2010), Journal of Motor Behavior (2012-), and Journal of Physiological Sciences (2012-2015).  He is the recipient of American Physiological Society Research Career Enhancement Award (2005), American College of Sports Medicine Visiting Scholar Award (2009), and American Society of Biomechanics Research Travel Award (2009).  He is a Fellow of American College of Sports Medicine (2003-).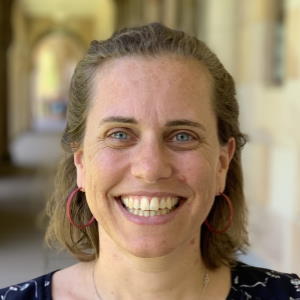 Kylie Tucker, PhD

Dr Kylie Tucker is an Associate Professor in the Faculty of Medicine, at The University of Queensland (UQ), Australia. She has been involved with ISEK since 2008, was supported with the KP Granata award during ISEK2010 in Denmark, and was part of the organising committee for ISEK2012 which was held in Brisbane. Kylie currently holds the position of Secretary within the ISEK board [2018-2020].  She is committed to supporting and celebrating the diversity of people, ideas and research strengths that come together within ISEK. She leads the Laboratory for Movement Control and Pain Research (UQ), where she collaborates with researchers and clinicians from Australia and abroad.  Her research interests span from the control of single motor units to the coordination of multiple muscles during movement tasks, in health and in disease. Outside of the lab, Kylie is a Lecturer in Biomedical Sciences, and is heavily involved with mentoring within UQ. Outside of the University, Kylie has 2 children who are 9 and 11 and a demanding husband (who added the previous 4 words to this paragraph, perhaps assuming that they would not be left in!).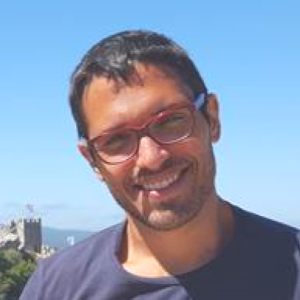 Taian Vieira, PhD

Dr. Taian Vieira was Born in Rio de Janeiro, Brazil, in 1980.  He graduated in Motor Sciences at the Universidade Federal do Rio de Janeiro in 2005.  In 2007, he obtained the Master of Science in Biomedical Engineering from the same university.  With a doctoral scholarship provided by the Brazilian Research Council, in 2011 he obtained the PhD degree in Biomedical Engineering from the Politecnico di Torino, under supervision of Prof. Roberto Merletti. From September 2011 to August 2016, Dr. Vieira was Associate Professor at the Universidade Federal do Rio de Janeiro.  Currently, he is Assistant Professor at Politecnico di Torino.  Throughout his doctoral studies, Dr. Taian Vieira received two presentation awards.  In 2008 he received the student presentation award from the International Society of Electrophysiology and Kinesiology.  In 2011, he was the inaugural winner of the Emerging Scientist Award of the International Society of Biomechanics.  He is Associate Editor for Frontiers in Physiology and member of the Editorial Board of the Journal of Electromyography and Kinesiology.  He periodically review papers for several, international journals. His main research interests are in the field of muscle neurophysiology, posture control, EMG-Biofeedback and electrical stimulation applied to healthy and disabled subjects.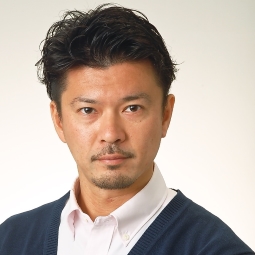 Kohei Watanabe, PhD

Professor of Faculty of Liberal Arts and Sciences (Director of Laboratory of neuromuscular biomechanics) at Chukyo University, Nagoya, Japan. He received M.S. degree from Nippon Sports Science University in 2007 and the PhD degree from Nagoya University in 2010. From 2010 to 2011, he was working at Laboratory of Applied Physiology, Graduate School of Human and Environmental Studies, Kyoto University as a Postdoctoral researcher of Japan Society for the Promotion of Science. In 2011, he was also working at Laboratory for Engineering of the Neuromuscular System (LISiN) of Politecnico di Torino, Italy as a visiting researcher. In 2012 he was appointed as Associate Professor of School of International Liberal Studies at Chukyo University, Japan.  In 2020, he was assigned as Professor Faculty of Liberal Arts and Sciences at Chukyo University, Japan.  He was a ISEK council member from 2012 to 2014 and 2016 to 2020 and is currently the ISEK 2020 Congress Chair.  His research interest is effect of aging on neuromuscular function and its countermeasures.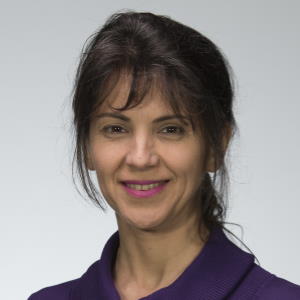 Maryam Zoghi, PhD

Dr Maryam Zoghi is an academic physiotherapist and neuroscientist with a long-standing interest in brain function particularly aspects relevant to brain excitability, motor control, sensory-motor integration and neuroplasticity. Currently she is working at Discipline of Physiotherapy, Department of Rehabilitation, Nutrition and Sport, School of Allied Health, La Trobe University. Her area of research expertise is within the field of "neuroscience". She completed her PhD in Neuroscience at the Discipline of Physiology, The University of Adelaide, Australia. Since then she has been involved in numerous research projects in this area in collaborations with researchers inside and outside of Australia.
She has 77 peer reviewed publications including 8 book chapters in high ranked journals (Q1) in this field e.g. Brain Stimulation (IF: 6.1). She attracted over $900,000 to run her research projects in her area of expertise.
In recognition of the quality of her research, Dr Zoghi has been invited to present and/or run workshops at several national and international conferences and hospitals. She presented at 65 national and international conferences. Dr Zoghi is member of Australasian Neuroscience Society (2001-present) and Women in Brain Stimulation (2018-present). She is also a member of the Epilepsy Foundation.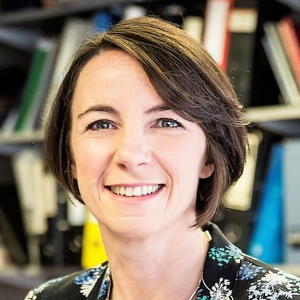 Professor Madeleine Lowery
Professor Madeleine Lowery received the BE and PhD degrees in Electronic Engineering from University College Dublin, in 1996 and 2000, respectively. Between 2000 and 2005, she was a Postdoctoral Fellow then a Research Assistant Professor at the Rehabilitation Institute of Chicago and Department of Physical Medicine and Rehabilitation, Northwestern University.  She is  currently a Professor in the School of Electrical and Electronic Engineering and Head of Subject for Biomedical Engineering at University College Dublin. Her research is focused on the application of engineering methods to understand the human nervous system as it relates to movement, in health and disease, and to design therapies and technologies to improve impaired motor function. She leads an interdisciplinary research team at UCD in the area of Neuromuscular Systems and Neural Engineering, using a combination of experimental, computational modelling and signal analysis methods. Her primary research interests include electromyography, bioelectromagnetics, myoelectric control of artificial limbs, electrical stimulation, deep brain stimulation and neural control of movement.  She has over twenty years experience in recording, analysis and modelling EMG, with approximately 80 published international journal papers and book chapters. She is a member of the editorial board of the Journal of Neural Engineering, the IEEE Open Journal of Engineering in Medicine and Biology and the Journal of Electromyography and Kinesiology.  Madeleine has been a long-standing member of ISEK and regular participant at the ISEK Congress, since she first joined the society as a PhD student.  She served as a member of ISEK Council from 2008-2014 and was Chair of the XXII ISEK Congress in Dublin in 2018.  She would look forward to working on the executive council of ISEK, in particular to continuing to develop the society for the next generation of researchers.