Kevin P. Granata Award
The Kevin P. Granata Award commemorates Professor Kevin P. Granata and recognizes outstanding early-career researchers who have contributed to advances in kinesiology and biomechanics. This award is funded by contributions from the Journal of Electromyography and Kinesiology (JEK).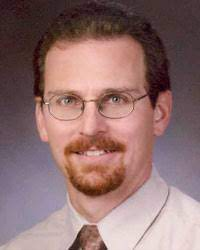 About Kevin P. Granata
(December 29, 1961 – April 16, 2007)
Dr. Granata was an American professor in multiple departments including the Departments of Engineering, Science and Mechanics and Mechanical Engineering at Virginia Polytechnic Institute and State University (Virginia Tech), in Blacksburg, Virginia. At Virginia Tech he established and co-directed the Musculoskeletal Biomechanics Laboratory. Dr. Granata was among the leading U.S. researchers on biomechanics and movement dynamics in cerebral palsy. His research focused on muscle and reflex control and its relation to legged robotics, neuromuscular control of musculoskeletal movement, biomechanical stability and muscle dynamics, control of low-back pain, and computer simulation and clinical interpretation of pathologic walking and running. Kevin Granata was a victim of the Virginia Tech shooting on April 16, 2007. During the shooting, he shepherded students into his office in order to safeguard them. He was then killed after he went to investigate and intervene.
Granata Award Nominations 2024
ISEK is pleased to invite nominations for the Kevin P. Granata Award. This honor recognizes outstanding researchers who have recently published significant advances in the fields of kinesiology or biomechanics, and have a demonstrated commitment to mentorship.
The award consists of a complimentary Congress registration, a $750 travel honorarium as well as recognition in the Congress program.
Qualifications:
Outstanding researcher who has published a significant work in kinesiology or biomechanics within the 24 months prior to the next ISEK Congress.
Must be serving in the role of a junior faculty member at the level of Assistant Professor, Lecturer/Senior Lecturer or equivalent that includes the responsibilities of research, teaching, and mentoring.
Demonstrated exceptional outcomes as a mentor and/or teacher
Ideally a member of ISEK, but not essential.
This award can only be received once.
Nomination:
We encourage members to recognize the current diversity in our field when making nominations. To nominate an individual or self-nominate, please submit the following:
A published or submitted manuscript (pre-print access required) as a first or senior author. Manuscripts must have been published no earlier than 24 months prior to the next ISEK Congress.
CV of the nominee detailing their current position, contributions to research, teaching and mentoring
Nominations open September 15, 2023
Nominations close December 14, 2023
Nominations should be submitted via email to the Society at: