Action potential generation and contribution to EMG amplitude estimates
This powerpoint presentation contains 11 animations.
Slide 1 illustrates the generation of the muscle fiber action potential and how it contributes to the generation of electromyographic signals.
Slides 2-3 illustrate why two electrodes are commonly used to record electromyographic signals, and specifically why the bipolar detection helps reducing the electrical interference.
Slides 4-11 illustrate how changes in motor unit firing rate, number of recruited motor units, motor unit depth and muscle fiber conduction velocity are reflected in EMG amplitude estimates.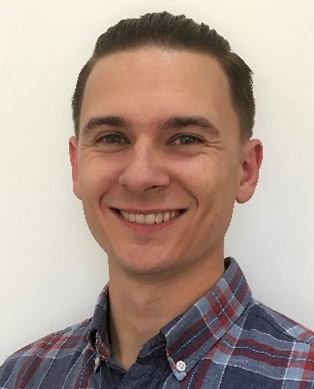 Alessio Gallina
University of Birmingham
Alessio Gallina has prepared this material while employed at the Laboratory for Engineering of the Neuromuscular System, Politecnico di Torino, Italy. He is currently employed as Assistant Professor in the School of Sport, Exercise science and Rehabilitation, University of Birmingham, United Kingdom.