CHUBU CENTRAIR
Chubu Centrair has local and international flights daily. Chubu Centrair is a 30 minute train ride from Nagoya station. Delegates will want to access the Meitetsu line from Chubu Centrair to Nagoya Station. The cost is ¥1,230.
NARITA TOKYo
Narito Tokyo is the predominant international aiport in Japan. To travel from Narita to Nagoya, delegates will want to access the Narita Express train from Narita Airport to Tokyo Station. This trip will take approximately one hour. At Tokyo Station, transfer to the Shinkansen bullet train for travel to Nagoya Station. Times vary but this route can cover the distance in under 3 hours.
ACCESS FROM NAGOYA STATION TO NAGOYA CONGRESS CENTER
There are a variety of public transportation options from Nagoya Station to Nagoya Congress Center. The fastest way is via taxi which takes up to 20 minutes. Taxis can be hailed at the Nagoya Station and there are taxi ranks on both the east and west sides of Nagoya Station right outside the station exits. Two options are available for train travel.  One options is the Meitetsu Line from Nagoya Station to Kanayama Station and then a transfer to the Meiko Line to Hibino Station.  This will take approximately 15 minutes and cost approximately ¥400. The second option is the Higashiyama Line from Nagoya Station to Sakae Station and then a transfer to the Meijo line to Hibino Station.  It will take approximately 20 minutes and less than ¥300.  
​
Passports & Visas
While visas are not currently required for some nationalities, visitors are required to have a valid passport. Information on nationalities requiring a visa may be obtained from the Japanese Ministry of Foreign Affairs. The ISEK Secretariat and Podium Conference Specialists will provide assistance in obtaining visas in the form of support letters once registration is confirmed and fully paid for.
Please note the visa requirement is continually changing with COVID-19 restrictions. It is best to check the Japanese Ministry of Foreign Affairs for the most up to date information.
To request a visa support letter once you have registered and paid in full please email:
Getting Around
Nagoya is a big city with a good public transportation system. You can get to most places using either the subway, city buses or taxis.
Nagoya Subway
Nagoya is a big city with an excellent subway system. The most convenient means of getting around Nagoya for foreign visitors are the city's six subway lines. Color coded and thoroughly bilingual, they are easy to navigate, and provide convenient access to most of central Nagoya's attractions.
Subway fares range from ¥200 yen to ¥330 for adults or from ¥100 to ¥160 for children under 12.
There is also a One Day Bus & Subway Pass which can be used on all of Nagoya's subway lines and City Bus routes (including the Me~guru sightseeing bus) and costs ¥850 for adults or ¥430 for children under the age of 12. The One Day Pass entitles you to a variety of discounts and services at tourist sites and facilities around Nagoya. It can be bought from subway ticket machines, inside city buses, and at participating hotels.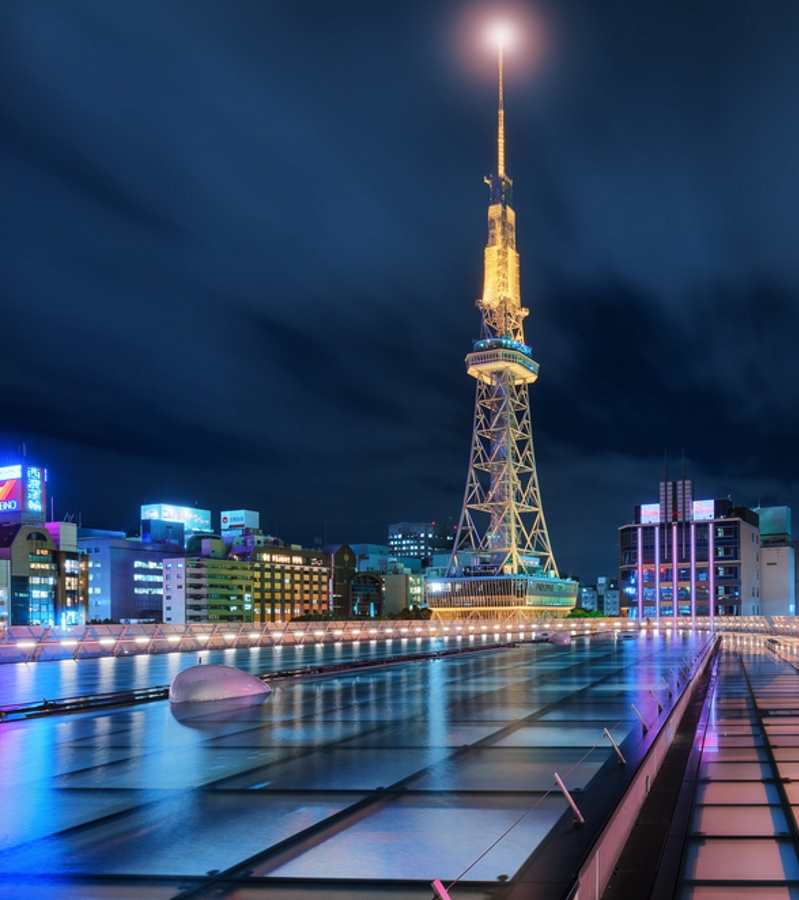 Nagoya City Bus
Nagoya City Buses are colored blue and can be ridden for a flat fare fee of ¥210 for adults or ¥100 for children aged 12 or younger. Buses are boarded from the front and passengers pay as they get on. You can pay with cash or with a prepaid IC card.
Taxi Etiquette in Japan
one 
Most Japanese taxi drivers cannot speak English. It's a good idea to have a map to your destination, or have the address written down in Japanese.
two
The rear doors of Japanese taxi cabs open and close automatically. You should not open and close them yourself.
three
All Japanese taxis have meters, and taxi drivers are generally honest. You don't need to worry about being cheated.
four
Japan does not have the custom of tipping. If you try to tip, then your driver may be confused or embarrassed. For this reason, it is better to simply pay the fare shown on the meter.
five
Many taxis will accept credit cards, but some will not, so you should carry some cash just in case. If you would like to pay with a credit card, you should show your card to the driver before your journey begins and check that your card is acceptable.