XXI ISEK Congress Keynote Speakers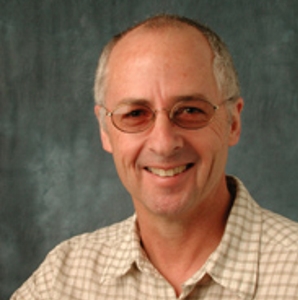 Saturday, June 30
ROGER ENOKA, Basmajian Award Lecture
University of Colorado Boulder
Roger M. Enoka completed undergraduate training in physical education at the University of Otago in New Zealand (1968-1970) prior to obtaining an MS degree in biomechanics and a PhD in kinesiology from the University of Washington in Seattle (1974-1981).  He subsequently held faculty positions in the Department of Exercise and Sport Science and the Department of Physiology at the University of Arizona in Tucson (1981-1993) and the Department of Biomedical Engineering at the Cleveland Clinic Foundation (1993-1996).  He is currently professor in the Department of Integrative Physiology (1996-present).  He also has adjoint appointments as professor in the Department of Medicine (Geriatrics) and the Department of Neurology at the Anschutz Medical Campus of the University of Colorado Denver.
The overall goal of his research is to study the neuromuscular determinants of motor function in health and disease.  Current themes in his laboratory include: (1) the consequences of age-associated adaptations in neuromuscular properties on manual dexterity and walking performance; (2) the capacity of treatment with electrical stimulation to improve mobility and dexterity in persons with multiple sclerosis.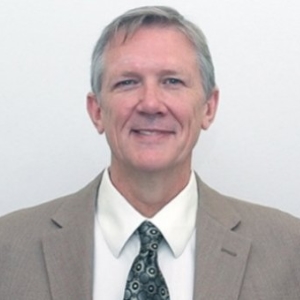 Saturday June 30
TODD A. KUIKEN
Rehabilitation Institute of Chicago
Dr Kuiken's research group is working developing bionic technologies to improve the function of artificial limbs for people with very proximal amputations. The main research focus of the lab is developing a technique using nerve transfers to improve of myoelectric prosthesis control called 'targeted reinnervation'. By transferring the residual arm nerves in an upper limb amputee to spare regions of muscle it is possible to make new signals for the control of robotic arms. This allows simultaneous control of multiple joints in a natural way. The procedure has been very successful in patients with increases in speed of 50- 500%. Similarly, hand sensation nerves can be directed to reinnervate spare skin in or near the residual limb so that when this skin is touched, the amputee feels like their missing hand is being touched including light touch, graded pressure hot/cold, sharp/dull and vibration. This is an exciting pathway to producing true sensory feedback to amputees from their prosthesis.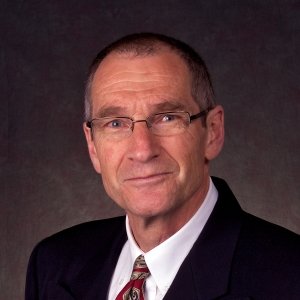 Saturday June 30
WALTER HERZOG, Carlo de Luca Memorial Lecture
University of Calgary
Dr. Walter Herzog did his undergraduate training in Physical Education at the Federal Technical Institute in Zurich, Switzerland (1979), completed his doctoral research in biomechanics at the University of Iowa (USA) in 1985, and completed postdoctoral fellowships in Neuroscience and Biomechanics in Calgary, Canada in 1987. Currently, Dr. Herzog is a Professor of Biomechanics with appointments in Kinesiology, Medicine, Engineering, and Veterinary Medicine, holds the Canada Research Chair for Cellular and Molecular Biomechanics, and is appointed the Killam Memorial Chair for Inter-Disciplinary Research at the University of Calgary. His research interests are in musculoskeletal biomechanics with emphasis on mechanisms of muscle contraction and the biomechanics of joints with focus on mechanisms of onset and progression of osteoarthritis. Dr. Herzog is the recipient of the Borelli Award from the American Society of Biomechanics and the Career Award from the Canadian Society for Biomechanics. He is the past president of the International, American and Canadian Societies for Biomechanics and was recently inducted into the Royal Society of Canada.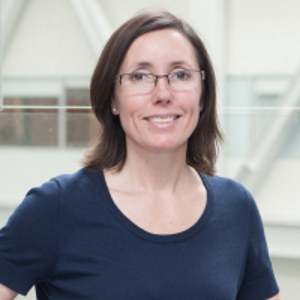 Sunday July 1
CATHY STINEAR
University of Auckland
Dr Cathy Stinear is an Associate Professor in the Department of Medicine, at the University of Auckland, New Zealand. Her research group is based in Auckland City Hospital, where they develop ways to predict and promote motor recovery after stroke. Her work on biomarkers of motor recovery after stroke has been published in leading journals, such as Stroke, Brain, and Lancet Neurology.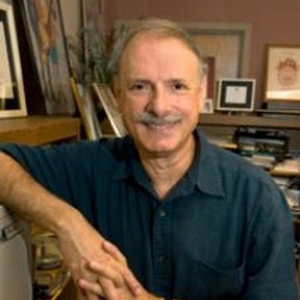 Sunday July 1
APOSTOLOS P. GEORGOPOULOS
University of Minnesota
Apostolos P. Georgopoulos is Regents Professor of Neuroscience, and professor of Neurology and Psychiatry at the University of Minnesota. He also holds the American Legion Brain Sciences Chair and the McKnight Presidential Chair in Cognitive Neuroscience. He is the director of the Brain Sciences Center at the Minneapolis VA Medical Center, and past director of the Center of Cognitive Sciences of the University of Minnesota (2004-2014).
Read More
Dr. Georgopoulos obtained his MD and PhD degrees from the University of Athens, Greece. He trained in neurophysiology withDr.  Vernon B. Mountcastle, at Johns Hopkins University, where he rose to the rank of Full Professor of Neuroscience in 1986. He is an elected member of the National Academy of Medicine of the US National Academy of Sciences, the Academy of Athens, the American Academy of Arts and Sciences, and Fellow of the American Association for the Advancement of Sciences.  He is the recipient of the American Legion Distinguished Service Medal (2017), the Immigrant of Distinction Award of the American Association of Immmigration Lawyers (2017), the Bernstein International Prize for Motor Control (2015), the Cozzarelli Prize of Proceedings of the National Academy of Sciences, USA (2012), the Fondation IPSEN Neuronal Plasticity Prize, Paris, France (2009), the Krieg Cortical Discoverer Award, Cajal Club, USA (2006), the Santiago Grisolia Chair, Valencia, Spain (2003), the Carnegie Centenary Professorship, The Carnegie trust for the Universities of Scotland (2002), the George Morgan Award for Creativity and Innovation in Interdisciplinary Education, Brown University, Providence, RI (1997), the King Solomon Israel Prize in Neuroethology (1996), and the Arturo Rosenbluth Professorship, Centro de Investigacion y de Estudios  Avanzados del IPN, Mexico City, Mexico (1991). At the University of Minnesota, he is honored at the Scholars Walk, the Academy of Excellence in Health Science Research, and, most recently, twice at the Wall of Science.
He has served in several public leadership councils, including the National Advisory Council of NINDS (NIH), the National Advisory Council for NIMH (NIH), and the Neuroscience Advanced Grants review panel for the European Research Council. He also served as Chair and Vice-Chair of Section 3 of the National Academy of Medicine.
Early on, Dr. Georgopoulos contributed significantly to peripheral pain mechanisms by investigating the functional properties of large numbers of high-threshold primary afferents innervating the moneky hand.  He then pioneered the application of analyses based on neuronal populations to decipher brain activity underlying the planning of movement, a discovery that forms the basis of modern neuroprosthetics. He has made key discoveries regarding the neural mechanisms underlying cognitive operations, such as mental rotation, memory scanning, copying shapes and mental object construction using neurophysiological and functional brain imaging techniques, including magnetoencepahlography and functional brain imaging. More recently, he has focused on functional brain imaging to identify and distinguish various brain diseases, including posttraumatic stress disorder, schizophrenia, multiple sclerosis, Alzheimer's disease, temporomandibular disorder, Sjögren's syndrome and Gulf War Illness. Finally, he has initiated a novel, multimodal, comprehensive protocol for assessing brain and cognitive function which is currently being applied to the study of healthy brain across the liefespan in women veterans.
Dr. Georgopoulos has published over 230 peer-reviewed articles and has delivered over 250 invited lectures worldwide.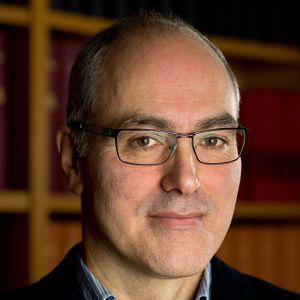 Monday, July 2
PETER BROWN
University of Oxford
Professor Peter Brown obtained his medical degree from Cambridge University and thereafter joined the Medical Research Council Human Movement and Balance Unit before moving to the Institute of Neurology, London, where he also worked as a neurologist at the affiliated National Hospital for Neurology and Neurosurgery, London.  He moved to the University of Oxford as Professor of Experimental Neurology in 2010, and in 2015 became director of the Medical Research Council Brain Network Dynamics Unit at the University of Oxford. His research group's goal is to define how activity in large populations of neurons is coordinated in healthy movement and how such coordination may go awry in diseases.  Accordingly the group's ultimate aim is to translate their discoveries to improve treatment in Parkinson's Disease and other illnesses where similar principles apply.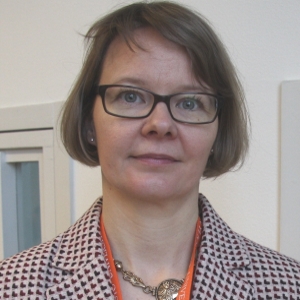 Monday, July 2
TAIJA FINNI, International Society of Biomechanics (ISB) Lecture
University of Jyväskylä
Prof. Taija Finni completed her doctorate in biomechanics at the University of Jyväskylä in 2001 and post-doctoral studies at the University of California. Prof Finni's research ranges from basic neuromuscular function to translational research related to physical activity and sedentary behavior. Regarding physical activity field she has studied daily EMG activity patterns in antigravity muscles that have the potential to short-circuit the detrimental physiological processes of sedentary time and result in better cardio-metabolic risk profile. By measuring EMG from adults and children her group has gained accurate individual-level knowledge of the sedentary behaviour that is needed for designing effective interventions for different groups. Another research line focusing on muscle-tendon neuromechanics has provided fundamental information on tendon properties and muscle-tendon function for exercise training, rehabilitation and insight into age-related changes in mobility and neuromuscular performance. She has over 80 peer-reviewed publications and has supervised 9 PhD students to completion and has 6 PhD students currently under supervision. She serves as a senior section editor in Scandinavian Journal of Medicine and Science in Sports and is a member of editorial board in Clinical Biomechanics. She is an elected council member of the International Society of Biomechanics and a member of scientific committee of the European College of Sport Sciences.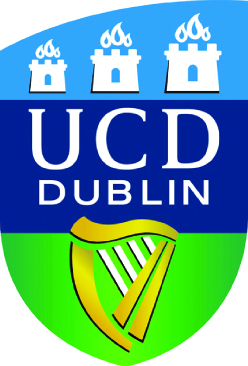 Conference Partners International Ltd is the professional conference organizer assisting us with the organisation of ISEK 2018
www.conferencepartners.ie
isek2018@conferencepartners.ie
Tel: +353 1 296 8688