Welcome reception at The O'Reilly Hall, UCD
Friday June 29th 2018
From: 18:30
Venue: Welcome Reception: O'Reilly Hall, UCD Campus
Dress Code: Casual
Ticket Price: Included in registration fee
All registered delegates are invited to attend the welcome reception in O'Reilly Hall, UCD. The reception will provide an informal and relaxed atmosphere welcoming you to Dublin and the Conference while giving you an opportunity to make new acquaintances and catch up with old friends in a relaxed atmosphere while enjoying canapés and drinks with some background music.
Gala Evening

, Guinness Storehouse

Sunday July 1st 2018

From: 19:30

Venue: Guinness Storehouse, St. James's Gate, Ushers, Dublin 8

Dress Code: Smart Casual

Transport:

From 18:45 Departing from UCD to Guinness Storehouse. Meeting Point TBC

From 22:00 Departing from Guinness Storehouse to UCD. Shuttles will drop off to conference hotels and UCD.

Ticket Price: Pre paid or €95 per additional ticket. Limited tickets available to purchase at registration

Join us for an evening of "Ól, Ceol, Bia agus Craic" (Drinks, music, food and good times) in Dublin's number one visitor attraction, the Guinness Storehouse. The evening will start off with delegates walking through a self-guided tour of the giant pint shaped building to the pinnacle of which is the "Gravity" bar which offers stunning panoramic 360° views of Dublin and the surrounding countryside. There will be a casual buffet available to taste and entertainment throughout the night. We hope to see you there!!
ISEK 2018 Student Skills Exchange
Saturday the 30th of June
The rapid evolution of electrophysiology, kinesiology and biomechanics research is often driven by the adoption of advanced techniques from other fields. Understanding the application of new methods can be a challenge, but with just a few minutes of one-to-one guidance, things can become much more comprehensible.
To help students strengthen their knowledge base, ISEK 2018 will be hosting a 'Students Skills Exchange' – an event for students, by students on Saturday June 30th from 6:30-7:30 pm.  Tea,  coffee and refreshments will be provided and the Skills Exchange will be followed by the Student and Early Stage Investigator Social Event in Against the Grain.
Taking part is simple. We just need:
The name of a technique or method in which you consider yourself proficient, e.g. muscle synergies / motion capture gait analysis / neuron cell modelling, etc..
The name of a method that you wish to know more about, e.g transcranial magnetic stimulation / principle component analysis / spike trigger averaging, etc.
Your field of research.
Simply follow the link below and fill in the relevant boxes next to your name!  Alternatively if you are unable to edit the document at the link below, you can send your details by email to isek2018@conferencepartners.ie using the subject heading ' Student Skills Exchange'.

STUDENT SKILLS REGISTRATION FORM
This list of names and areas of proficiency will be displayed at the skills exchange. All participants can then seek out the fellow student who can provide a quick lesson or answer questions about a method they are interested in.
This event is not just for experts  – share what you know! Whether it's very specific knowledge or a skill you have acquired through experience, it could be the solution to someone else's problem.
Student & Early Career Researchers Evening
Saturday the 30th of June
From: 20:00
Venue: Against the Grain, 11 Wexford St, Dublin 2
Dress Code: Casual
Ticket Price: Open to both students & early career researchers to attend
We are delighted to announce the Student and Early Career Researcher Event which will take place during ISEK 2018. This is an opportunity for both Students and Early Career Researchers to exchange knowledge, catch up with old friends and form new friendships while enjoying the relaxed environment and taking in Dublin nightlife.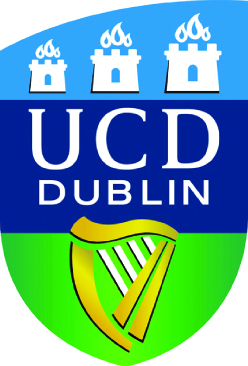 Conference Partners International Ltd is the professional conference organizer assisting us with the organisation of ISEK 2018
www.conferencepartners.ie
isek2018@conferencepartners.ie
Tel: +353 1 296 8688