Dublin is easily accessible by both air and sea.  Dublin is accessible from the UK, Continental Europe and the east and west coast of the USA.  There are more than 36 scheduled airlines flying into Dublin Airport, which is located 12 km from the city centre.  Dublin Airport serves 7 domestic, 29 UK, 36 Continental European and 9 international destinations. For more information please visit www.daa.ie
Access from Dublin Airport to Dublin City
There are a number of private and public bus services that operate from outside the airport arrivals terminal: Aircoach, a privately run bus service, operates between the airport and a number of city hotels and locations including the conference venue. www.aircoach.ie
Airlink (bus 747), operated by Dublin Bus, will bring you directly from the airport to Busaras, the central bus station, located in the city. www.dublinbus.ie
AerDart is a combined bus and train service that will bring you from Dubin Airport to any DART station along the route for an all-inclusive price.  www.dublinbus.ie
There are also a number of other public bus services operating between the airport and various destinations
It is also possible to get to Dublin by ferry via Holyhead, Liverpool and Isle of Man ports in Britain.  Dublin has two ferry terminals – Dublin Port, located in the city centre, is serviced by bus and Dun Laoghaire ferry terminal, south of the city is easily reached by a 20 minute car or DART train journey.
Travelling to UCD Belfield Campus
Hit the Road is a really useful tool for all delegates and shows you how to get to or from UCD Campus using a combination of Dublin Bus, Luas and DART links. You can also change searching options and search how to get from point A to B anywhere in Dublin.
Passports & Visas
While visas are not currently required by EU nationals, EFTA Nationals or USA, Canadian or Australian nationals, visitors are required to have a valid passport.  Information on nationalities requiring a visa may be obtained from the Irish Naturalisation and Immigration Service website. The Congress Organising Committee and the Professional Conference Organiser, Conference Partners, will provide assistance in obtaining visas in the form of support letters once registration is confirmed and fully paid for. To request a visa support letter once you have registered and paid in full please email isek2018@conferencepartners.ie
Security Report
Ireland is renowned as one of the safest countries to travel to within Europe because of its political neutrality. It has one of the lowest crime rates in Europe and accordingly delegates from across the globe experience a safe and pleasurable stay.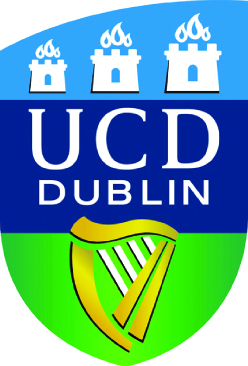 Conference Partners International Ltd is the professional conference organizer assisting us with the organisation of ISEK 2018
www.conferencepartners.ie
isek2018@conferencepartners.ie
Tel: +353 1 296 8688